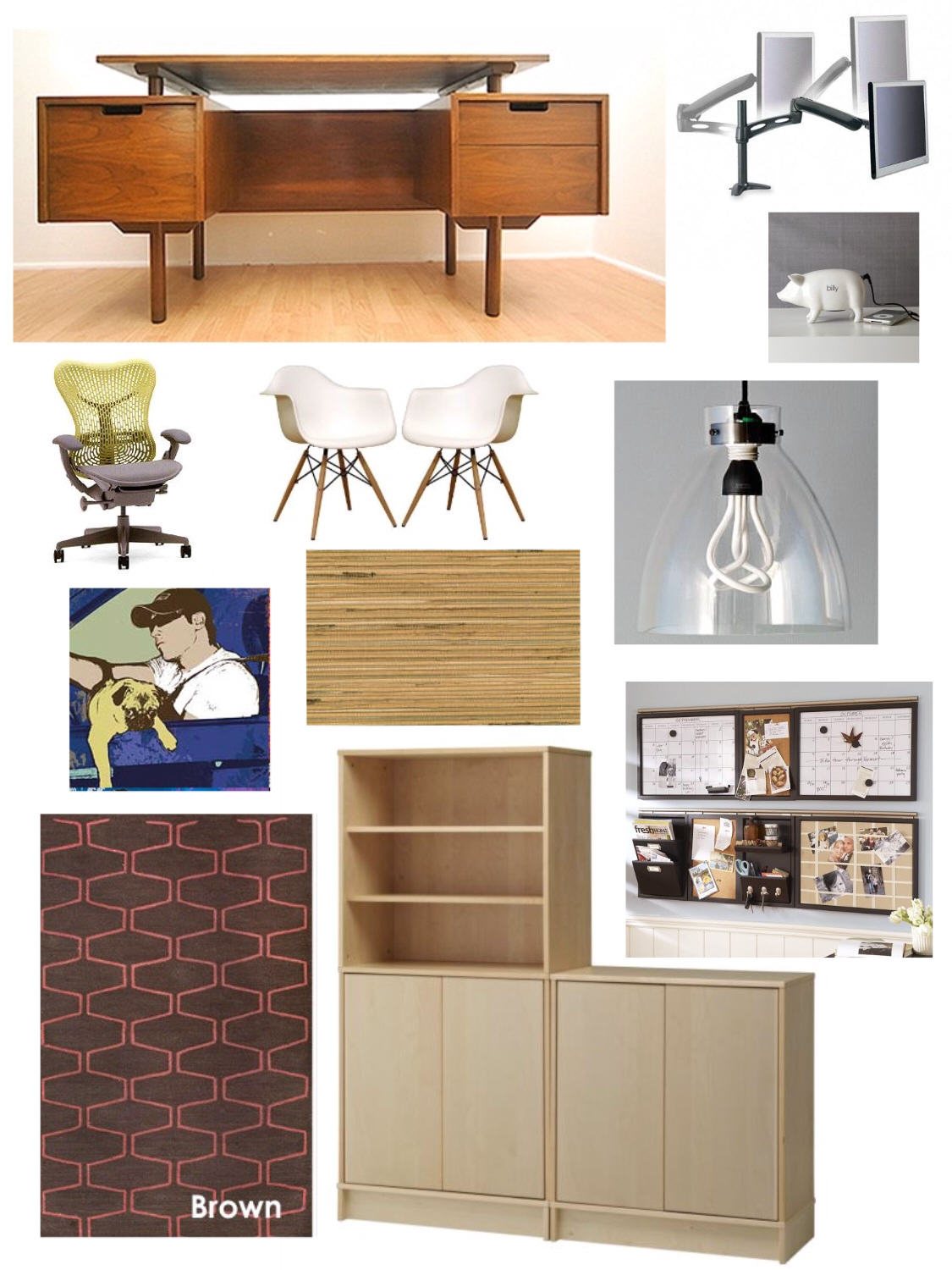 Office Design: Mid-Century Modern
Office Design: Mid-Century Modern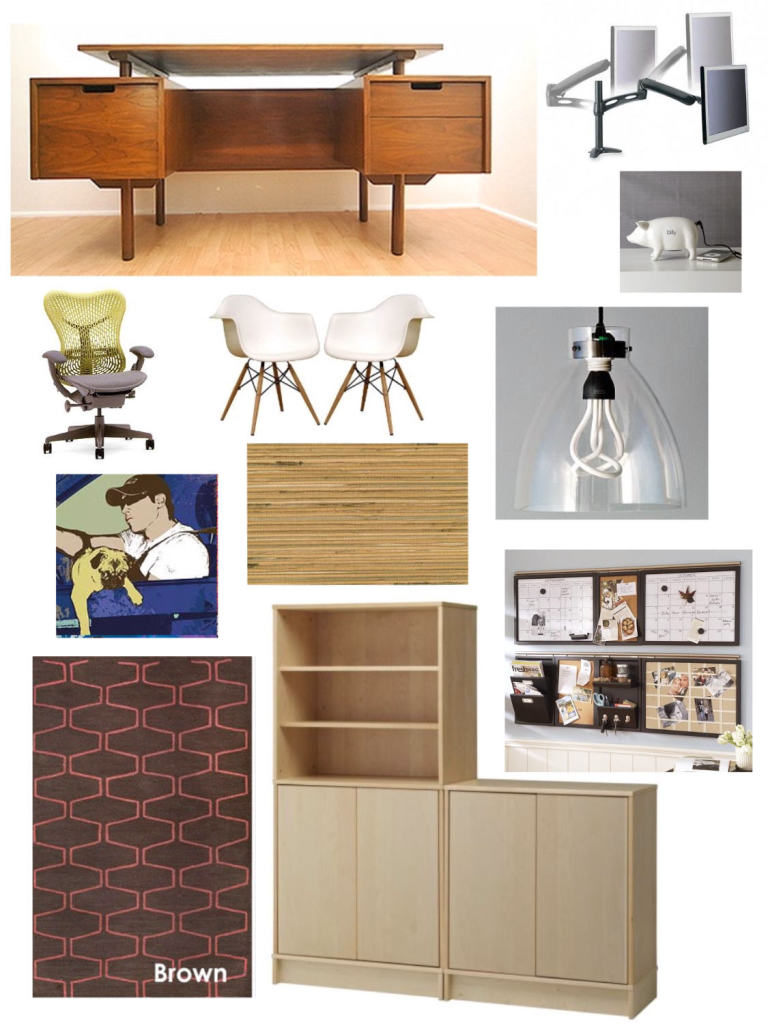 Mid-Century Modern was a significant movement in interior design that developed during the late 30's through the 60's. Clean lines and organic shapes, as well as new or reinvented materials, like metal and plastic, defined this movement. It's a great time to invest in these period pieces, they are abundant and affordable. A perfect template for a mid-century modern office design.
The Floating Milo Baughman Desk is beautiful example of this period. Ergonomics is important when setting up an office and I love 3M's mounting arm ($174) for a monitor when spending long stints at a desk. This ceramic pig speaker ($49) is a kitchy fun way to add music to your environment. Herman Miller is king of Ergonomic chairs, and the Mirra model ($800) is a great example. Its netting allows air to circulate and has minimal parts to break. For your guests, the reproduced Pascal white plastic chairs ($230) is classic 50's design and are sold in pairs. The glass industrial pendant ($99), features a light bulb with a twist. Named after a bird's plume, the energy-saving Plumen® Bulb ($30) is green and very cool. Personal Pop art can add a cool personal element to your mid-modern office design. Texture is a key element to have in any mid-modern office design. Grass cloth wallpaper debuted during this period and has stayed in vogue, and this particular bamboo style grass cloth compliments the colors of the modern area rug. The Hand-hooked Alexa Mod Trellis Rug ($150), with a retro pattern, reinforces the modern esthetic and complements the wood tones of the desk and grass cloth.
Ikea was a large part of the Scandinavian Modern movement and is a world wide business selling innovative and simple furnishings and accessories. This combination wall unit ($390) in birch has lots of utility and works well in this space. Information is key for a successful business and organization is important for a office design. Having a system such as the Daily System ($10 – $44) is the ultimate home-office assistant. Modular component slides onto a wall-mounted stainless-steel rod, so you can easily move or add each piece, cork-board, and letter bin and office organizers. Retro chic and totally user friendly this classic office design will make your work much more bearable.
---
---