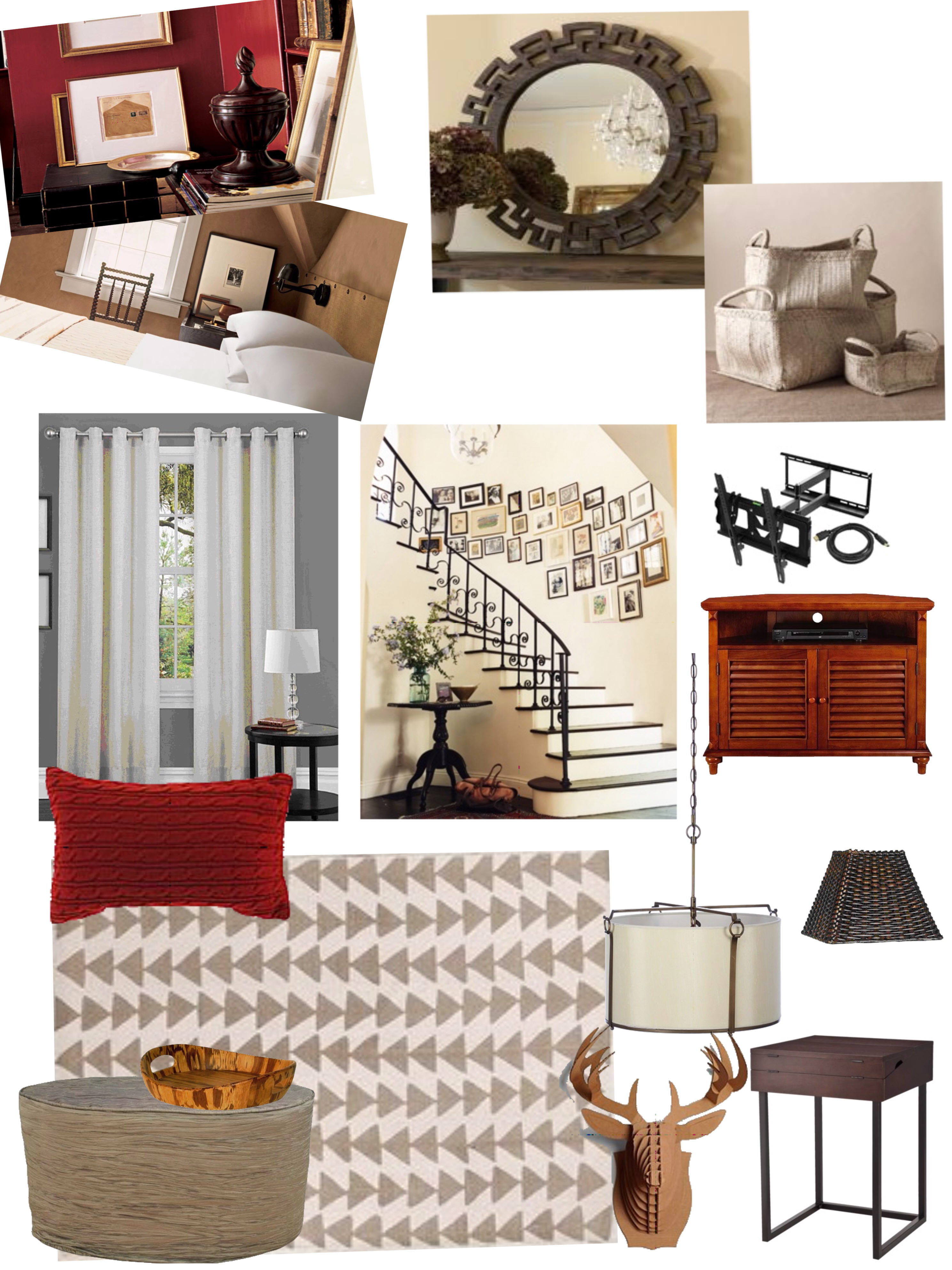 A Lodge Design Inspired by Ralph Lauren
I was asked by dear friends of mine to give them ideas to freshen-up their lodge designed town home. The focal point is a stone fireplace and the furnishings include a leather arm-chair and an ultra-suede sofa. Stone and leather are key components to a lodge design. I wanted a more sophisticated version of the lodge design that didn't include bears, plaid and/or wood paneling.
Ralph Lauren is king of the ultra sleek lodge design, taking rustic esthetics and marrying it with classic details, rich finishes and luxe fabrics. My interpretation of the sleek lodge design, takes advantage of clearance sections and intense scouring of the internet for furnishings and accessories that were made of natural materials and have their roots in Native American or Early American motifs. I wanted to get maximum impact with minimum expense.
The canvases for this project are the walls. I have chosen two Ralph Lauren paints. The accent wall (adjacent to the fireplace) will be painted in a tan "suede" paint named Ralph Lauren Camino (RL Number: SU860).  Fine sand is added to the paint to create a texture that evokes the supple hand of brushed suede. The feature wall with the fireplace will be painted Ralph Lauren Dressage Red (RL Number: RLTH225). This is a huge statement—bold color paired with the stone fireplace.
The fireplace will also house a large weathered wood mirror ($157). Nearly 3 feet in diameter, the Greek key detailing oddly feels Southwestern or tribal. Artisan woven baskets ($45) are tucked into the corner near the fireplace. They are beautiful and utilitarian for storing wood, magazines, or blankets. Natural Fiber also makes up the windows dressings. These woven curtain panels ($30 a pair) have grommets and effortlessly slide onto a curtain rod for easy installation.
The stairway is a great place for a wall grouping. By taking all the photos and art work that is sparingly dispersed throughout the whole home and then artfully arranging it in an organic manner, creates a collection which is a great way to tell a family's story.
Picking a TV cabinet ($259) that has doors is key to hiding all the wires that mare the look of the area of the room that gets the most attention, and gives you added storage for items that you want to tuck away. Additionally, adding a hinged wall bracket ($50) above the cabinet allows adjustment for optimum viewing and then when not in use you can safely tuck the flat screen against the wall.
The seating area will be anchored with a modern version of a Native American inspired area rug ($89). The graphic is rustic and modern, but mostly very cool. A large stuffed ottoman ($159) provides a cushy area for tired feet or additional seating when visitors drop by. Serve your guests drinks or appetizers on this crushed-bamboo serving tray ($26). This eye-catching tray features flared sides and convenient built-in handles. The cable knit pillow ($12) pulls the color of the feature wall into the seating area.
Well chosen affordable accessories pull the lodge design together. Replacing the dining area's light with this drum pendant ($97) featuring iron detailing and natural fiber is a great compliment to the other points of  natural fiber  used in the design. Replacing the table lamp shade with a woven wood shade ($35) rehabs a great piece at a portion of what a new lamp would cost. The wood and iron end table ($79) is simple and functional.  Lastly, adding whimsy to a lodge design that reminds us not to take ourselves to seriously. The cardboard deer head ($52) is just the piece to finish out this cost-effective remake.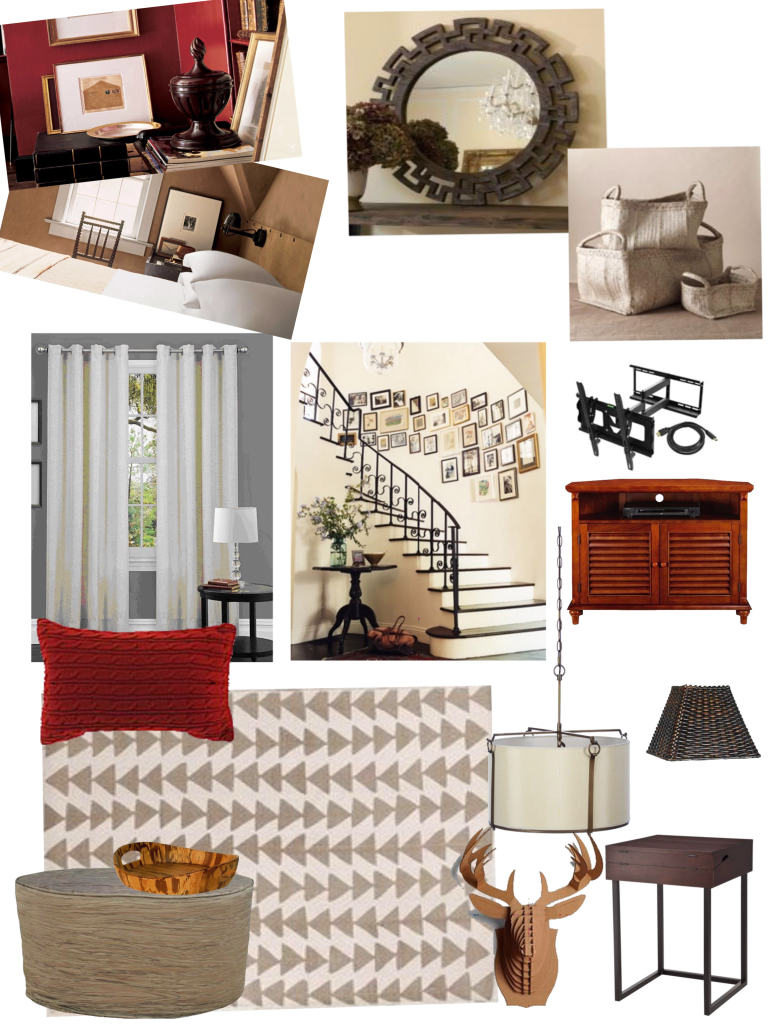 ---
---