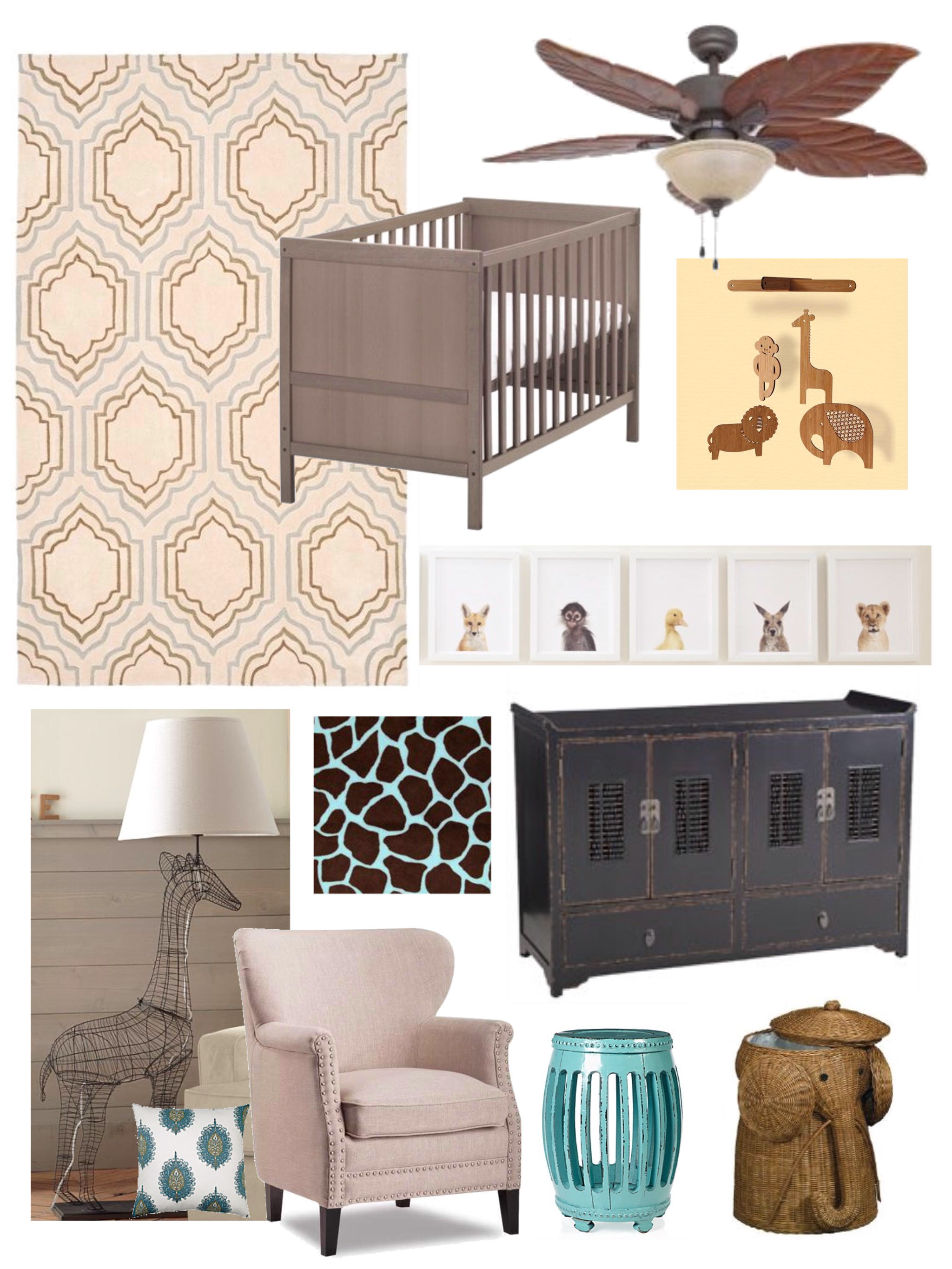 Urban Safari Nursery Room Design
Urban Safari Nursery Room Design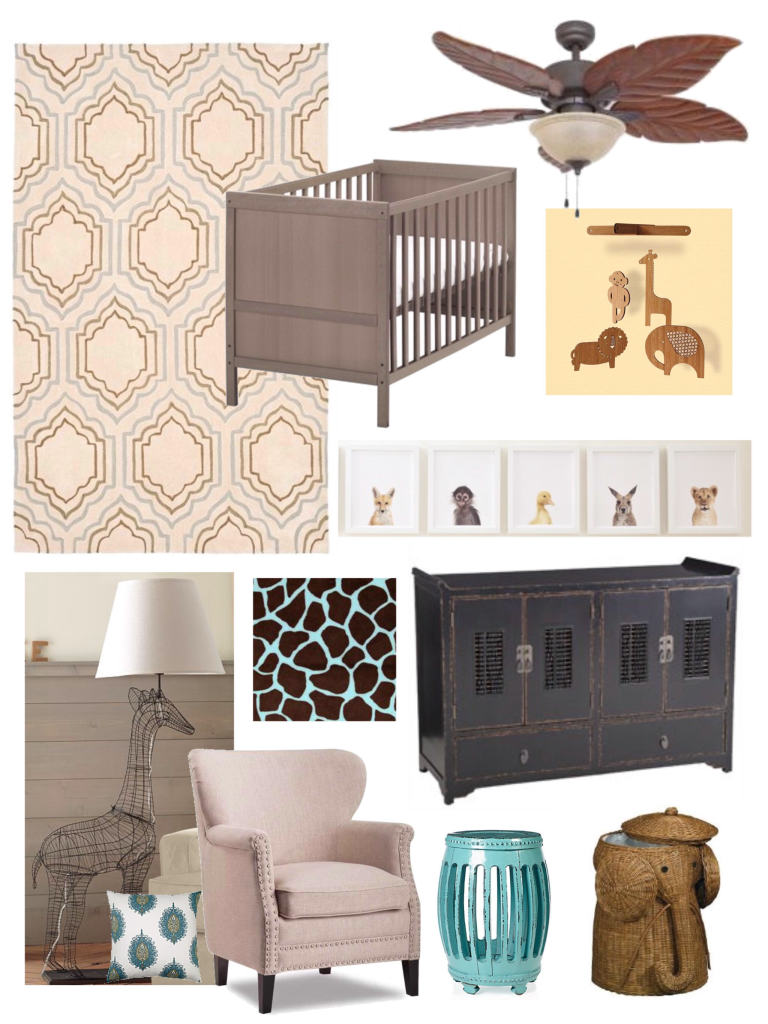 Make designing any room easier by choosing a theme and giving yourself a reference point to design around. I scoured baby blogs for ideas and came upon these amazing baby animal prints (featured in the center). These jungle cuties have the most endearing expressions, making it in easy inspiration to design the room around. This Urban Safari nursery room design will also pair nicely with the "Jungle Book" styled stuffed animals, toys and books, making the transition from a nursery to a toddler's bedroom more affordable and easier by simply trading out a crib for a bed.
This nursery room design incorporates a neutral color palate of linen and taupe. These  colors evoke a serene environment when sleepless nights and afternoon naps are (sometimes) shared experiences of both the baby and the parents. Lighting and area rugs are great places to build an esthetic with many affordable options to add to your nursery room design. Home Depot is king of affordable lighting, a tropical ceiling fan ($199) is a functional way to begin the process of creating an island/safari themed nursery room design. The avant-garde Moroccan ivory rug ($154) adds to the soft color palate and introduces blue-green as a contrasting hue to the neutrals used on the walls and in the furnishings. It also serves to reinforce the "world or traveled" style with a Moorish pattern. This fun wire framed giraffe lamp ($240), is the perfect foil to the other elements in the room. Paired with an updated classic wing chair in linen ($199), it creates a comfortable spot in your nursery room design for feeding or soothing a restless infant.
Punches of color in a neutral color palate enliven a space, and in this case speak to the playfulness we want to capture. Aquamarine is a key color this season, as featured on the Winslow stool ($199), the lines and embellishments are tribal and is the perfect perch for a bottle, cup of coffee or glass of wine. The Liana Pillow ($70) compliments both the Moroccan area rug and the aqua stool. Color and pattern is also used with the washable brown and aqua giraffe print ($15/yd.), that will be used as pad cover placed on the Abacus cabinet ($350). The antique reproduction cabinet will double as a changing table with loads of storage and will be a great dresser in the future. I may have tapped danced on the cliche line, but this rattan elephant hamper ($60) is hilariously utilitarian. Finally, the Ikea crib ($200) is super affordable, made of hard wood and will convert to a toddler bed. Pair it with the Eco-friendly bamboo safari mobile ($56), to complete the tasteful and eclectic nursery room design.
---
---